Monthly Archives: August 2018
And here is information about some Twelfth Night Revels to warm you up in January!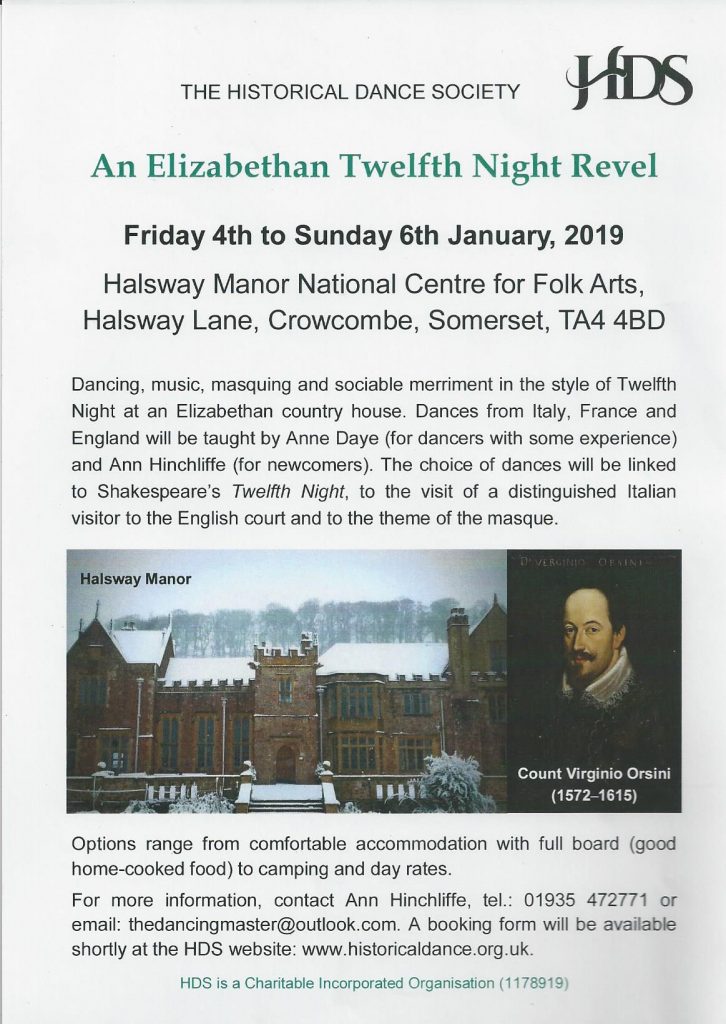 Here are the booking form and details for the weekend of 16th century dances run by Isabel Suri from 29th to 31st march 2019 in Suffolk.
Isabel always runs an enjoyable session – do try to come!
We have a new leaflet, and very good it is too!  Well done, folks.